Swedish-speaking Debt Collector at Atradius Collections Copenhagen
Are you Swedish-speaking and want to work in Copenhagen? Do you have experience with debt collection within a B2B environment and a natural flair for building relations?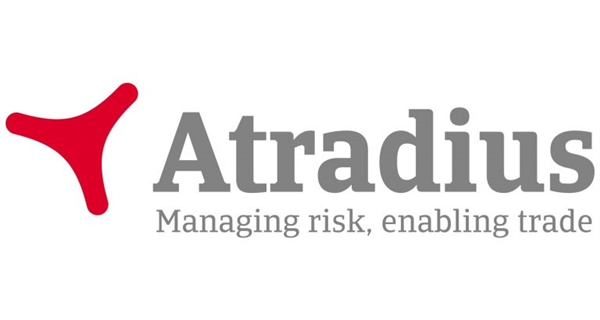 Now is your chance to work as a Debt Collector at Atradius – we can't wait to hear from you!
The job is a 37 hour try and hire position until 31st of December 2022.
The job
Within this dynamic, results driven, and international environment Atradius is looking for a Collector to join their business based in the Copenhagen office. In this role, you will have the responsibility for a Nordic portfolio, primarily Swedish, ensuring recovery of monies owed to clients in respect of credit insured transactions, bonds, and of uninsured debts placed for collection.
This is a fantastic opportunity for a motivated and driven individual with a can-do mentality, to join Atradius in a hands-on and international environment.
Atradius has employees 3650 worldwide, and the department in Copenhagen consists of 100 employees. You will become a team of 10 engaged colleagues.
Main responsibilities
Among your main responsibilities, you will manage a portfolio of debts. You will conduct direct chasing of debtors via telephone as well as liaison with 3rd party debt collectors, legal representatives and/or administrators/receivers to successfully collect monies owed to clients.
Furthermore, you will be responsible for the improvement of collection processes and results: reduce time to collection, decrease operating expense, and minimize Schedules reminder calls.
You will maintain the communication with customers, debtors, and 3rd parties including negotiation over recommended action. You will be collecting relevant documentation from debtors in order to create a realistic and meaningful arrangement where they can pay back what they owe. This is done in close collaboration with the customers. Atradius has a high sense of ethics, and it is not unusual that customers and debtors continue collaborating when the debt cases close.
What we offer
• A dynamic, international, and challenging work environment, where people usually stay for many years and where your well-being has a high priority
• Training and support to reach your full potential
• Attractive terms and conditions, including competitive salary and a range of benefits
Dette søger vi:
Qualifications
Mandatory:
• Previous relevant experience maintaining books and records of accounts within the business-to-business environment and preferably in the role of a collection officer, or the equivalent related experience i.e. as a B2B Customer Service Agent.
• Excellent language skills in both Swedish and English (knowing other Nordic languages too would be a strong advantage)
• Good communication skills, both on the telephone and in writing

Plus:
• Knowledge and/or experience with debtor/creditor law
• Proven negotiation skills, with a sound judgment and ability to assess cost effectiveness of actions

We offer great training to those areas you need to develop, and you can expect constant sparring from a highly skilled team.
As a person, you are motivated to take on new challenges, have a natural flair to open constructive dialogues, and are self-driven and proactive!

More information
This is a try and hire position starting in August, September, or as soon as possible. The end date is 31st of December 2022, with great opportunities for a prolongment or a direct employment within the company.
The salary will be approximately 30.000-35.000 DKK/month depending on your qualifications.
The company is based in Copenhagen. It is approximately a 40 minutes' drive from central Malmö by car.

For further information, please contact Recruiter, Anne-Maja Kobbelgård, at anne-maja.kobbelgard@studentconsulting.com. Interviews will be held in August, so please apply now!

We are looking forward to receiving your CV!
Nøgleord: Swedish, Svensk, Inkasso, Debt collector, Customer Service