Senior Accounting Officer to BNP Paribas Sweden Branch!
Do you have experience in finance functions in an international environment? Are you an analytical person with strong interpersonal communication skill? Then we believe this position will suit you!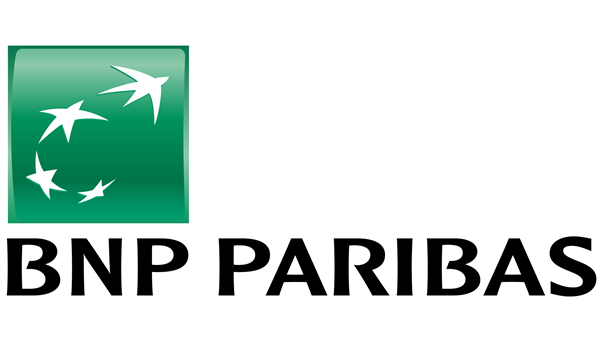 BNP Paribas is a European leader in banking and financial services, with a significant and growing international presence. The Group has one of the largest international banking networks, a presence in 75 countries and nearly 190,000 employees. The Group has two main business areas: Retail Banking & Services and Corporate & Institutional banking and is recognized as a market leader in both of these areas.
Corporate & Institutional Banking (CIB) provides financing, advisory and capital market services. It is a globally recognized leader in many areas of expertise including, among others, structured financing and derivatives across a variety of asset classes. CIB also has a solid corporate advisory franchise in Europe and Asia.
BNP Paribas Corporate and Institutional Banking has been present in the Nordics since 1985. BNP Paribas CIB has around 160 employees. The customers are large Nordic industrial companies, financial institutions, shipping and energy companies, as well as international groups.
The BNP Paribas Group is also represented in the Nordics by Alfred Berg, Cardif, Arval, BNP Paribas Factor, BNP Paribas Leasing Solutions, Ekspress Bank and Exane.
We are now looking for a Senior Accounting Officer to strengthen the team in Stockholm. The Stockholm office is centrally located at Blasieholmen. Your main responsibilities will be:
• Manage Account payables and cost follow up
• Manage Account receivables
• Monitor / Contribute to general Accounting activities
• Manage all Reporting activities:
o Manage statutory reporting (Monthly & quarterly Financial Accounting reporting, Yearly financial statements)
o Monitor and control tax payments, booking, payment and reporting to the relevant authorities
o Be responsible for the regulatory reporting process (Monthly, quarterly, yearly reporting's)
o Manage / contribute to the Performance Management analysis and reporting (in coordination with the financial controller)
• Contribute and monitor the budget exercise
• Manage fronting activities toward internal and external stakeholders
• Contribute to continuous improvements within the finance department
• Be a backup and support for all local finance activities in the region
This is a fulltime position and will start as a 6 month contract with a chance of being directly recruited to BNP Paribas. The onboarding for this position will start as soon as possible.
Detta söker vi:
What we are looking for:
Educational and work-related experience
 University degree in finance & accounting, economics or comparable background
 Minimum 4 to 5 years' work experience in finance functions in an international environment, in the financial sector
 Background in audit is a plus
 Professional proficiency in English and Swedish is mandatory

Specific requirements
 Good knowledge of regulatory reporting requirements and production
 Deep knowledge on tax regulation and tax reporting requirements
 Good knowledge of generally accepted accounting principles
 Excellent knowledge of fiscal legislation, regulations, financial reporting, management reporting and tax reporting requirements
 Ability to learn new systems, agile reporting tools and products quickly
 Project management skills
 Good skills in Excel

Interpersonal skills
 Maturity, professional standing, strong interpersonal communication skills
 Solutions-oriented thinker who can generate creative ideas, to prioritize tasks and meet deadlines, with pro activity
 Strong analytical and synthesis skills
 Strong planning and organizational skills
 Ability to work collaboratively with relevant teams;
 Understanding of system requirements and capabilities to ensure appropriate controls and operational processes
 Ability to work under pressure, in a fast-changing environment
 Ability to work with remote locations

We look forward to your application if the above criteria suit your profile.
Applications will be considered on an ongoing basis.